DESCRIPTION: DOUBLE SIDED PTFE COATED FIBRE GLASS
We can also provide rollers edged with a double-sided "tape zone".
The available double-sided widths for the ends of the rollers are: 9, 12, 15, 19 or 25mm.
Just tell us the total roller width and the size of the double siding desired for the various references below.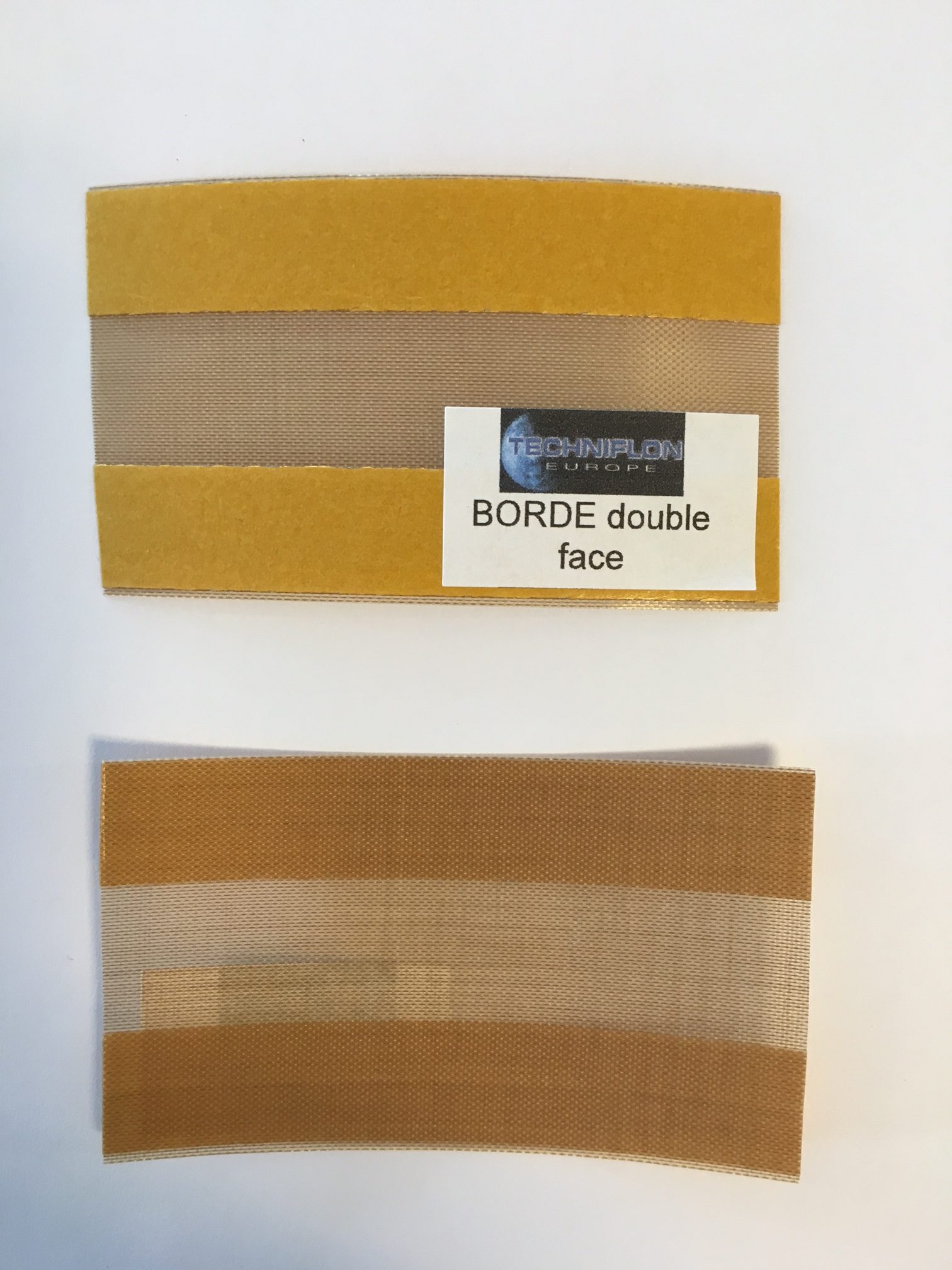 Non-stick – very good slide coefficient – easy to clean
Resists temperatures of -200°C to +260°C over time, and peaks of up to +315°C.
Odourless and tasteless. Suitable for food contact
Self-extinguishing
Excellent dimensional stability
Temperature and pressure variations have no noticeable effects and cause no creep.
Very little stretching over time (<1%) and excellent durability.
REFERENCE
Standard dimensions
THICKNESS in mm
% PTFE
WEIGHT per m²
Fabric sold per m²
in rolls* or to your
specifications for
the manufacture of
your conveyor
belts
208A
Width: Max 1300 mm
0.08
53
107
216A
Width: Max 1,500 mm
0.13
54
240
216AA
Width: Max 1,000 mm
0.15
63
296
228A
Width: Max 1,500 mm
0.25
55
455
141A
Width: Max 2,600 mm
0.35
63
670
345AA
Width: Max 2,600 mm
0.65
44
1100
* the standard cut is 30 metres long and the width of your choice